For the majority of people, the main exposure to scientific and technological advances after formal education occurs mainly, if not exclusively, though the media. Journalists play therefore a crucial role as the bridge between science and the public. As a source of information, analysis and critical comment on current events and developments, science journalism performs a pivotal role in how modern societies view and accept or reject technological advances. In view of the importance of agriculture for economic and social development, there is a genuine need for specialised reporters to cover science and agriculture-related issues in the media.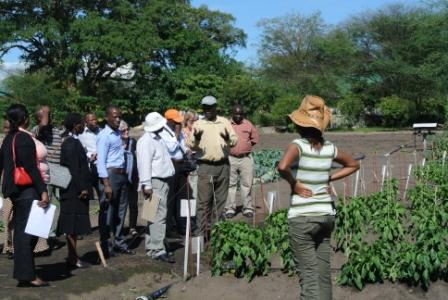 The original B4FA project proposal discussed holding a number of media training courses in focus countries. One trouble with just holding training courses is that after the course ends there is traditionally little contact, and the training beneficiaries do not receive any further support or engagement to help maintain their engagement. Africa has been particularly aware of receiving numerous training courses that have little or no follow-up. Therefore, rather than pure training courses as part of the overall project, an innovative B4FA Media Fellowship programme was developed for journalists, editors, broadcasters, producers and other media professionals in-country, over the course of the B4FA project.
The purpose of this Fellowship scheme was to encourage dialogue on the issue of crop development, genetic science and agricultural biotechnology between media and the scientific community nationally and internationally, and to inform media professionals and others of recent advances in plant breeding, crop improvement and genetic biotechnology for agriculture, and how they could be and are being applied nationally. Activities struck a balance between the practical and the academic, and were led by award-winning journalists and eminent scientists from Africa, Europe and the Americas.
The Fellowships comprised:
An introductory four day residential development course on issues surrounding plant breeding, genetics and biotechnology for farming in Africa.
Enrolment in the B4FA network, allowing Fellows to interact with each other, receive the latest updates on research and applications, and to participate in follow-up events.
Opportunities to participate in facilitated national field-trips to explore locally relevant implementations of genetic biotechnology for farming.
Opportunities to apply for full bursaries to attend national and international conferences on these issues.
Opportunities to participate in subsequent training and refresher courses.
Mentoring assistance from internationally-recognised journalists
Assistance with international publishing.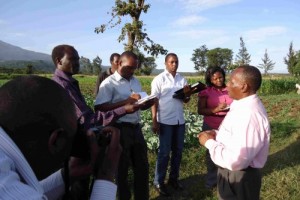 The tenure of the Fellowships was initially 6 months, during which Fellows will continue in their regular employment, but was later extended to the full length of the project, to maximise benefit. Fellows received certification of their status as B4FA Media Fellows. Subsequently, all Fellows were enrolled in the B4FA Alumni programme, ensuring continued opportunities to network and participate in activities. Fellows were selected on a competitive basis.
The Media Fellowship programme operated in Ghana, Nigeria, Uganda and Tanzania. STI4D's role within B4FA was to design and operate these fellowship programmes.
Related Posts